With many factors increasing the need for reduced energy usage, lower emissions, and less dependency on fossil fuels, California's latest energy code has implemented stronger requirements for photovoltaic (PV) systems, with a large percentage of new buildings now requiring not only PV but also battery storage.
Systems that have historically lived on the peripheral of our projects, with consideration for future implementation, are now required and will have a major impact on projects and their budgets.
When approaching the energy code requirements included in Title 24 Part 6 for PV and battery storage, two questions need to be answered:
What building types are affected by the PV and battery storage requirements?
What goes into determining the size of the PV and possible battery storage?
After those questions are answered, capacity requirements, space requirements, ownership options, and other installation considerations will need to be addressed.
Photovoltaic (PV) Requirements
Tables 140.10-A and 140.10-B in the 2022 Building Energy Efficiency Standards list the building types where PV and battery storage are required, and the PV capacity factors for each building type in each climate zone. Building types from each of the market sectors Henderson Engineers works in are included in this list. For the Retail Sector, retail, restaurants, financial institutions, and unleased tenant spaces all have listed PV requirements. In the Grocery & Distribution Sector, grocery stores will have PV requirements. In the Business Sector, high-rise multifamily, office, warehouse, hotel/motel, and unleased tenant spaces will have to meet these requirements. In the Community Sector, schools, auditoriums, and libraries all have PV requirements. For the Venue Sector, convention centers, theaters, and auditoriums are subject to these requirements. Facilities within the Health Sector that are affected include medical office buildings and clinics.
If your building falls into one of those categories, or the building is a mixed occupancy with 80% of the floor area made up of the above types, you will now need to determine how much PV and battery storage you are required to have and whether you meet any of the exceptions that would eliminate this requirement. There are two different calculations that must be looked at to determine the minimum capacity of the required PV system:
The first is a simple calculation of the PV Capacity (W/ft2 of conditioned floor) from Table 140.10-A times the area of conditioned floor in the building.
The second calculation is more complex and consists of two parts. First, the Solar Access Roof Areas (SARA) must first be determined. SARA is the area of the building's roof structure capable of supporting a PV system, having adequate solar access (not too much shading,) and not otherwise occupied.  Except for the simplest of projects, determining this area will require utilizing some type of modeling software. Once the SARA is determined, the PV capacity would be calculated by multiplying SARA by 14W/ft2.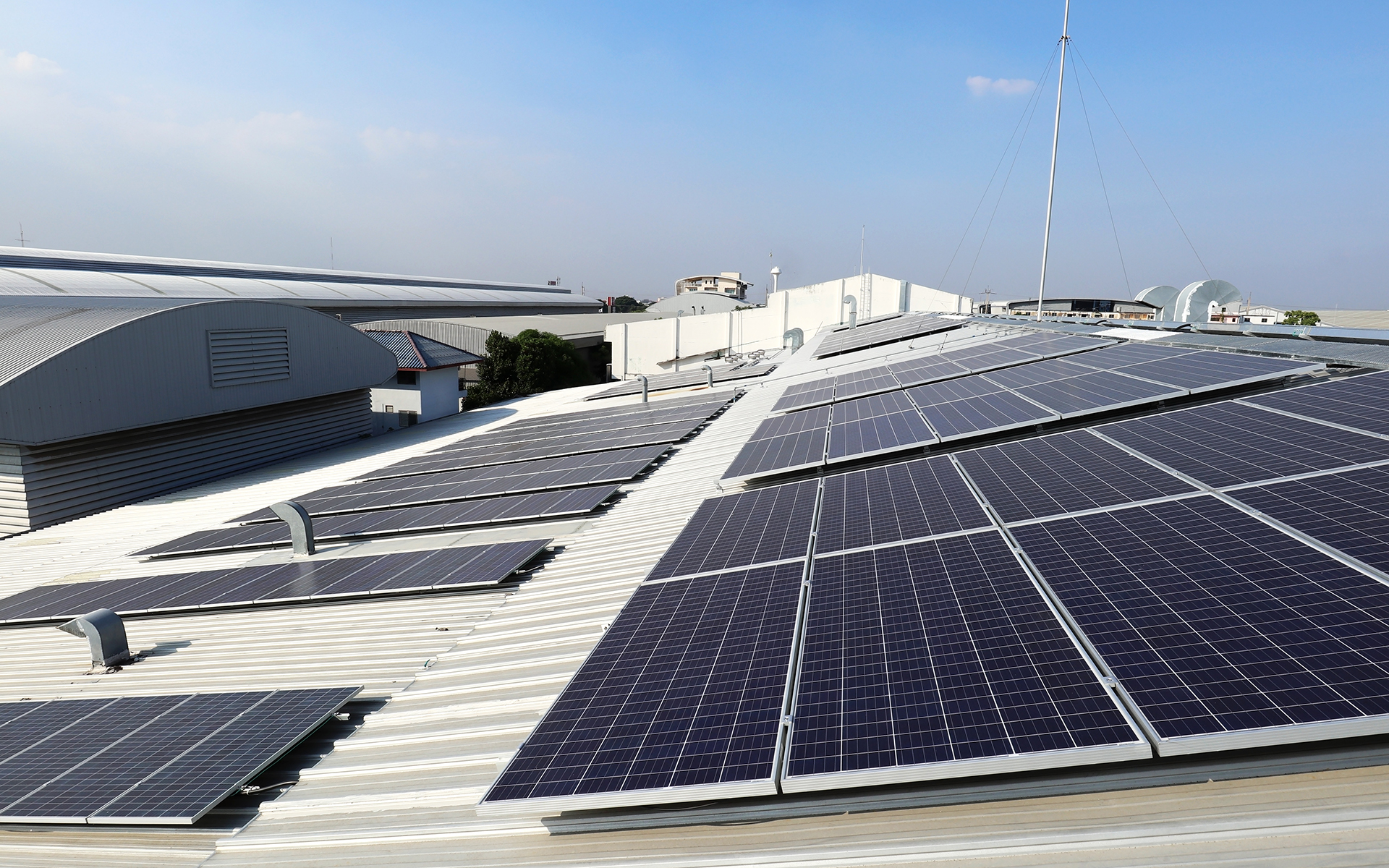 Once both calculations have been run, the required capacity will be the smaller of the two results. For a typical big box or grocery store with minimal shading, the required roof area will typically be about 20% of total building roof area.
Battery Storage Requirements
Based on the above requirements, it has been determined that PV is required. Now the question is how much battery storage is required? Battery storage allows the PV system to not only provide power when the sun is shining, but also stores that energy for use after the sun goes down. This can be beneficial, but battery storage also has its disadvantages. Batteries require space, preferably in a conditioned area, and may require a dedicated space and additional considerations such as spill containment and cooling.
Battery storage capacity has two considerations – energy capacity, rated in kilowatt-hours (kWh), and power capacity, rated in kilowatts (kW). These concepts are like what you might see on a utility bill. The kWh is the total amount of energy used during the billing cycle and the kW is the peak demand, or the most power you were using at one time, during the billing cycle. The battery storage system must be designed to handle both and includes calculations for both. The energy calculation requires (x) watt-hours for each watt of required PV, where the power capacity is measured and calculated in battery watts per watt of required PV.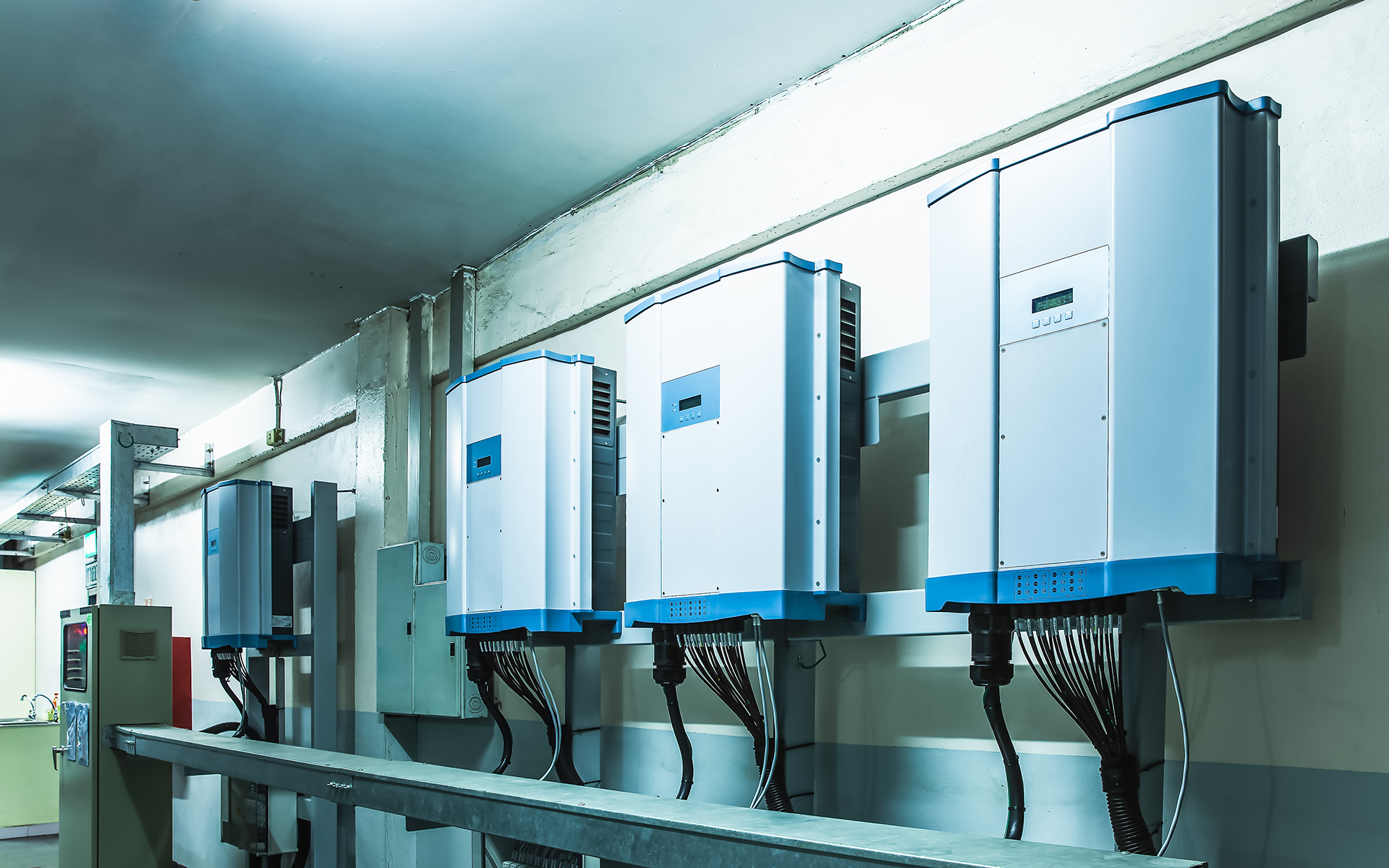 Exceptions
There are exceptions to these PV and battery storage requirements. Sometimes even code writers can see that a requirement just doesn't make sense or that another code, due to safety requirements, may take precedence. These are the types of exceptions you will see here. PV is not required when the calculations show the required system is too small to really make a difference or because the roof area available for PV is very small when compared to the conditioned area of the building.  The exceptions for battery storage are similar, although there are cases where PV will be required, but battery storage won't. For specific exceptions that apply to your building, you will need to look at the calculations and compare them to the exceptions listed below each section in the code.
Community/Development Options
Another question that a building owner might ask is if there are other options to having PV on the building being designed. Depending on the project, there may be an option for the facility to participate as part of a community shared solar electric generation system or community shared battery storage system. The community system must be capable of providing the same level of benefits to all participants that they would get if they each had their own system. One advantage is these benefits don't need to be seen as actual reductions in energy consumption to each participating building. They can also be in the form of energy reduction credits or payments. For multi-tenant buildings, this can provide an easier way of allocating PV benefits to multiple tenants. It also centralizes responsibility and maintenance of the PV and battery storage systems.
Opportunity, not Obstacle
Code requirements are just minimums and the best solution for a building may be to provide more PV or battery storage than required. For example, the minimum for a facility with separate covered parking may be driven by the area of conditioned space, not the available roof area. There could be a benefit to provide a larger PV system, since there is available roof area, if it is cost effective to power more of the building using PV, or there could be benefits to selling power back to the utility. Providing more battery storage may also provide the facility with more flexibility in how they use it.
It might appear that codes are the driver for providing photovoltaic and battery storage systems. But these systems also should benefit the facility. Henderson sees it as an opportunity to provide systems that not only meet code minimums but maximize the client's investment and needs.
Henderson Knows Sustainability
We have worked diligently over the last decade to integrate sustainable concepts into our standard business practices. We believe that every decision should be enhanced by environmental considerations and that sustainable design isn't a specialty service — it's a best practice. Every project can achieve significant energy savings through thoughtful decisions and smart resource allocation. It is about doing more with less, applying sustainable solutions, and making the right decision for the future to achieve our clients' sustainability goals.