About the Authors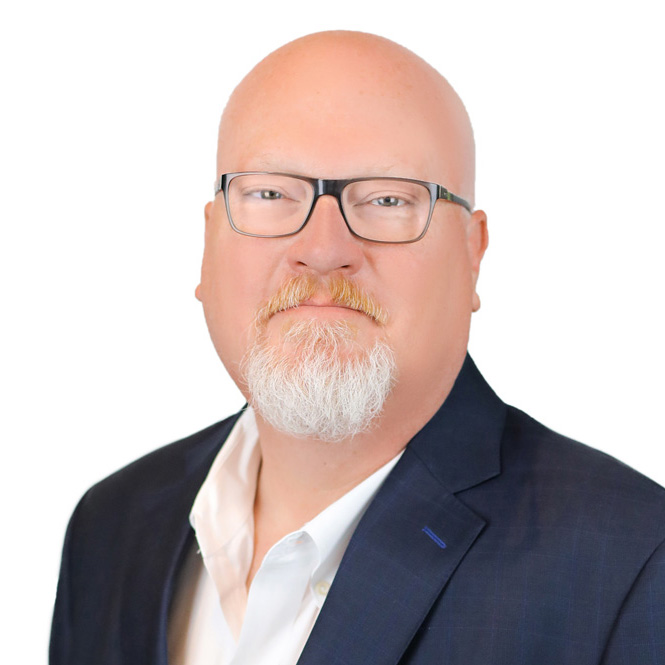 Doug Weis
Director of Technology | Principal
Email
At Henderson, we classify Doug Weis as the expert in all things technology, and it is no question we got pretty lucky when he joined us in 2002. Not only is Doug passionate about his projects, but most importantly he cares for his team, our end-users, and Henderson overall — making sure that every decision we make will lead us in not only a good path, but the best path. We love Doug because he loves helping clients and making a great name for Henderson. Pretty simple, right? As a vice president and the director of our technology group, Doug's team specializes in low voltage system design. This group of highly-skilled professionals work in a variety of disciplines including telecom design, security design, acoustics consulting, broadcast design, wireless networks, and audio-video design. His expertise on telecommunications and electronic physical security systems — primarily for sports and education facilities — helps our clients plan strategically for design and equipment acquisition.
Tony Welter
Grocery Practice Director | Principal
Email
Tony Welter, a vice president and our grocery practice director, found his home at Henderson in 2001, and since then, his grocery and refrigeration industry expertise has helped shape supermarket trends for many top grocery retailers, likely including one in your neighborhood. He is a master at staying on the forefront of current trends in an ever-changing industry. One of the ways he does this is by representing Henderson nationally on the ASHRAE Refrigeration Committee. Tony knows the importance of efficiently delivering cost and energy savings on projects while maintaining the quality that is a staple of Henderson's designs. Backed by ongoing research and significant experience – including a highly successful tenure as our director of refrigeration – Tony is sought after to speak nationally at grocery and refrigeration conferences. A family man through and through, we're fortunate Tony is an integral part of ours at Henderson.
Jen Jewers Bowlin
Lead Program Manager | Principal
Email
As a project manager and refrigeration engineer, Jen works with her team to provide solutions to refrigeration system design. Early in her career, she worked on grocery and retail rollouts and her expertise in refrigeration design has been recognized by several national grocers. Jen loves the diversity of Henderson and the project types she works on daily. She enjoys spending her day helping stakeholders solve problems and figure out how everything fits together to create the best possible solutions.
Chris Culp
Director of Fire & Life Safety | Principal
Email
Chris Culp comes to Henderson Engineers each morning eager to work with a team of experts he manages as a vice president and our director of fire & life safety. He leads one of the largest fire protection groups in the country — a dedicated team that works cooperatively to design systems they hope our clients will never have to use. Chris is a self-described fire protection engi-nerd, digging into the specifics of exhilarating challenges. He relishes in the details and is always thinking 10 steps ahead, planning out exactly how the project team can reach cost-effective and code-compliant solutions. Chris is deeply focused on the safety of his clients — as well as the people who will be living in, using, and enjoying the buildings he helps protect. It's what drives him to get out of bed and keeps his fire burning every day.