Henderson through the years
The 50-year history of Henderson is one of smart, thoughtful, and tenacious people working alongside our clients and the people they serve and represent. Throughout the years, we have lived our company's motto: "Work Hard. Play Hard. Give Back."
Delivering industry—recognized work while also making time to hang out with each other and our clients. We're known for our annual golf tournaments, corporate sporting challenges, community volunteering, and employee events centered around food, beer, and competition — or some mix of the three. It's why our employees love working for us and why our clients choose us over and over again.
Company unifies brand, aligning Impact Illumination (architectural lighting), Collective Tech (technology), and Fire Dynamics (fire and life safety) specialty services under the Henderson Engineers family name.
Outcome Construction Services, a wholly—owned subsidiary first introduced in 2013, also makes a change to better align with Henderson Engineers, becoming Henderson Building Solutions.
Fran Henderson's once—small shop now ranks as an industry leader with more than 650 employees and 13 office locations nationwide.
Henderson extends reach across east coast by opening our 13th office in Orlando; our continued growth brings our total employees to 612.
Deepening our commitment towards safety in engineering, Henderson partners with Fire Door Solutions, an industry leader in fire protection.
Henderson completes design on The Ford Center at the Star, the Dallas Cowboys $1.5 billion stadium and practice facility
Henderson is officially coast—to—coast. Andrew Bennett joins Henderson and relocates the New Jersey office to Manhattan, NY.
Austin Allen moves to Los Angeles and opens Henderson's 12th office.
Forty—three years after opening, Henderson has grown to more than 500 employees.
Henderson's leadership changes take place. Duane Henderson transitions his role of President to Rich Smith, and remains with Henderson as our Chief Executive Officer. Dana Kettle becomes Chief Financial Officer and Henderson's first female executive officer. Dave Haake is named first Chief Operating Officer, Rick Lahm becomes Treasurer, and Tony Pianalto is Henderson's first Chief Technical Officer.
Henderson opens our 10th office in Philadelphia under the direction of Joe Brauchle, and our 11th office in downtown Kansas City under the direction of Andrea Mulvany.
Henderson introduces Outcome Construction Services, an engineer—led design build team also providing commissioning services.
Henderson starts offering acoustics and AV design as part of our technology services through Collective Tech.
After 10 years in one building, Henderson's relocates our headquarters to its current location, 8345 Lenexa Drive in Lenexa, KS, to accommodate our growth to 445 employees.
Henderson provides mechanical, electrical, plumbing, lighting, tech, fire, and security design services for the Matthew Knight Arena at the University of Oregon, which becomes LEED certified gold.
Henderson designs our first Nike store in Rosemont, IL, the first of 43 Nike stores that Henderson will design to be certified LEED gold or higher.
Henderson starts design on Msheireb's Heart of Doha, an 86—acre mixed—use district located in the capital of Qatar.
Henderson completes design work on the Soldier Family Care Clinic (SFCC) in Fort Bliss, TX. SFCC, a 145,000 SF medical outpatient clinic that is LEED Silver certified and the second largest army medical office building in the United States.
Henderson celebrates our 40th anniversary and opens our ninth office in New Jersey.
Henderson announces new specialty division logos and the addition of a commissioning team, Outcome Cx.
Henderson and Verizon partner together with a commitment towards sustainability. The store in Northridge, CA is the first of 66 Verizon outlets that will be LEED certified gold or higher over the next 5 years.
Henderson opens our seventh office in Tampa, Henderson's first east coast location, and an eighth office in Manhattan, KS.
Henderson rebrands and new "Power H" is introduced to the public.
Henderson completes work on Torres Atlantico, a 20—story, 689,692 SF corporate office building and 11—story condominium tower located in Luanda, Angola—Africa, marking our first major international project.
Henderson hires John Smock as our 400th employee. John remains a valuable part of our team in his role as senior network administrator.
Henderson opens our sixth office, located in Las Vegas, under the leadership of Jason Zoeller.
Henderson introduces our refrigeration system design team, qualified to integrate reliable and efficient refrigeration designs into all types and sizes of grocery and retail operations.
Henderson lands our first major collegiate sports venue and starts design on the University of Oregon Basketball Arena.
Rick Eicher moves from Houston to Dallas to open Henderson's fifth office.
Henderson sends team to New Orleans to provide building damage assessment reports in the wake of Hurricane Katrina. Henderson was also responsible for the redesign of the Superdome's data network to support communications.
Henderson taps Marcus Sanchez and Omid Mottahed to open our fourth office in Phoenix, a team that grew to 35 employees in first two years. Marcus and Omid still lead our Phoenix office today.
Celebrating our 35th anniversary, Henderson continues to grow by designing sports facilities for universities in the Big XII and Big 10 conferences.
Henderson made the list of Ingram magazine's "Fastest Growing Companies" for 10 consecutive years.
Henderson is named the "National Engineer of the Year" by PM Engineermagazine.
Henderson opens its third office in Lowell, AR to meet the growing needs of Walmart; the office eventually relocates to Bentonville, AR in March 2005.
Henderson also hires our 200th employee, Laurie Plimpton who remains a valued employee.
Henderson completes work at Sprint World Headquarters Campus in Overland Park, KS, our first campus—wide workplace project. Other world headquarters, such as Garmin, Applebee's, and AMC, soon follow.
Henderson taps Rick Eicher, Jason Zoeller, and Teresa Huser to open our first office outside of headquarters in Houston; all three remain valued employees.
Henderson introduces Collective Tech, a specialty division offering a broad range of technology infrastructure and system consulting, design, and procurement options.
Henderson celebrates 30th anniversary.
In 1990, Henderson celebrates 20th anniversary. Over the following decade, all of Henderson's current executive officers begin their careers at Henderson: Dave Haake, Dana Kettle, Shane Lutz, Mike McCluskey, Phil Miller, and Drew Rimmer.
Henderson grows from 12 to 35 employees in 1992, our largest growth to date due in large part to Walmart's decision to become more "supercenter" focused.
In 1994, Henderson lands our first major healthcare project, Menorah Medical Center. That same year, current President & CEO, Rich Smith, and Henderson's Director of Engineering for 22 years, Tony Pianalto are hired, and the 1st Annual Henderson Engineers Invitational — our storied annual client golf tournament — takes place.
In 1995, Fran Henderson retires, 25 years after starting Henderson Engineers.
Henderson and Disney partner together in 1996 for the first time to create designs that will be implemented in over 140 Disney retail stores across the country.
The iconic "Power H" logo is first introduced in 1997 to represent the Henderson brand.
In 1998, Henderson introduces the Fire Dynamics division, a specialty service providing code consulting and fire protection services, and Impact Illumination, our architectural lighting division. That same year, Henderson hires Mike Fall as our 100th employee. Mike currently serves as one of our office leaders in Bentonville.
In 1999, Henderson designs spaces at Universal Studios in Orlando, FL.
Henderson completes renovations to UMKC Law School in 1981, our first higher education project.
In 1985, Henderson celebrates our 15th anniversary.
Duane Henderson joins Henderson Engineers in 1988 and assumes the role of President and CEO – positions he will hold until 2013.
In 1989, Henderson establishes a relationship with Walmart, a strong partnership that remains in place to this day.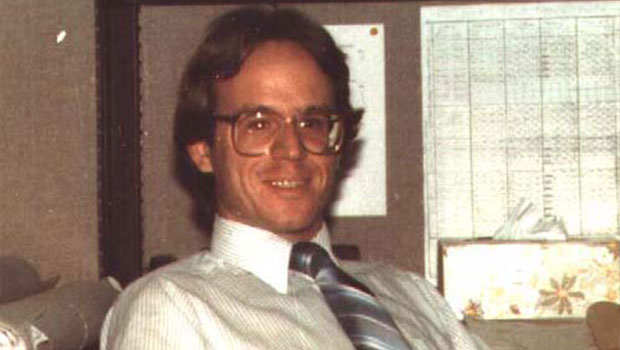 Fran Henderson opens Fran Henderson Engineers in 1970 with two other employees and begins to pursue work in a variety of sectors including grocery, retail, education, church, and office buildings.
Henderson lands our first project: St. Lukes Presbyterian Church with Mantle & Steele Architects.
Henderson adds a fourth employee in 1971 and remains this size until 1986.